A few steps away from the famous red-roofed church of Cap Malheureux, Cap Marina, Evaco Group's latest real estate project is located. Set against the backdrop of the islet of Coin de Mire, this prestigious real estate complex is an invitation to immerse oneself in a luxurious lifestyle. With its exquisite, ultra-modern architecture, the project offers exceptional properties comprising of apartments, villas, duplex for Mauritians and foreigners.
An opportunity not to miss. Click here for more information about Cap Marina.
A unique concept in Mauritius
The village is characterised by its lush environment and friendly surroundings. This project will seduce those looking for a quiet place to live in. Parks with more than 6000 adult tress and 180 000 various shrubs and plants will be included. Over and above these features, a freshwater canal runs on 1.5 kilometres through the village. Residents can use the canal to navigate through the village from one place to the other in kayaks. Something that has never been seen in Mauritius! The vast residential domain of Cap Marina will preserve the natural assets of the site.  Only 23% of the site will be built. Respect for the environment will be a priority, by using eco-responsible construction techniques and energy-efficient installations and equipment.
A residential estate with multiple benefits

At Cap Marina, everything is thought out to ensure an all-inclusive and idyllic community life. Security, tranquillity of country life, activities for all ages and above all a true sense of belonging are our prerogative. At Cap Marina everything is at your fingertips. The project will include a wide range of services on the premises. A huge commercial space will encompass supermarket, kid's club, pharmacy, optician, 24/7 medical assistance, gym and several shops. There will also be a food court, a gourmet restaurant and a rooftop bar. Without forgetting two museums: one housing a rare collection of shells and the other recognisable as the typical Chinese shop of the village of Cap Malheureux converted into a souvenir sanctuary.   
An exceptional real estate opportunity for Mauritians and foreigners alike

Buying a property in Cap Marina has many benefits: freehold ownership, resident status for foreigners, smart living, a vibrant community and rental management. This project includes villas and duplex apartments set on islands of greenery. Evaco Group wishes above all to surprise and dazzle you with an innovative and unique concept.  
Cap Marina in the heart of North of the island
Cap Marina boasts an ideal location for future owners: the residential complex is found at Cap Malheureux in the north of Mauritius. Known for its picturesque and peaceful character not far from the emblematic Coin de Mire, Cap Malheureux is the Mauritian village of choice for an immersion in the authentic Mauritius. The famous church Notre-Dame Auxiliatrice with its red roof facing the bay is one of the greatest symbols of the village and offers a breath-taking view of exceptional shades of green, turquoise and blue.   
Cap Marina: A range of properties that meet all your expectations. The estate offers a selection of properties. Every detail has been thought out with taste and care by French architects: high-quality materials, characterful design decoration and particularly top-of-the-range equipment set the tone. An attractive real estate offer, out of the ordinary in Mauritius. 
A unique experience  
To live in Cap Marina is to lead an idyllic life: in safety, and with complete serenity. The numerous leisure activities and services will surprise you!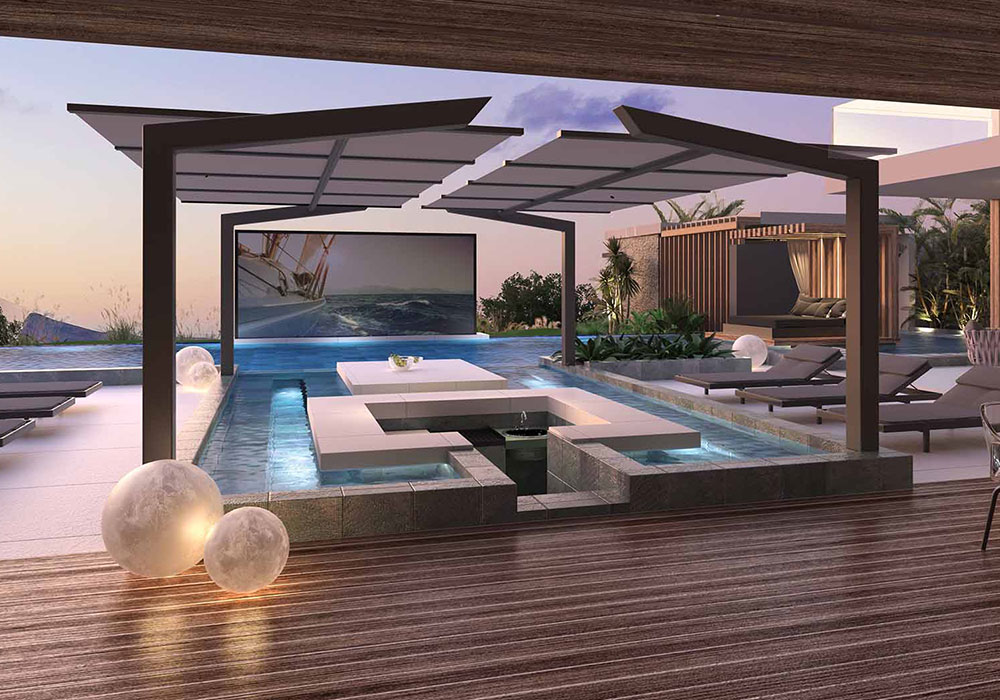 The water canal  
Cap Marina has set up a unique feature, a canal of more than 1.5 kilometres. Residents will be able to go from one point to another with their kayak specially designed by the  Evaco Group engineers. Ergonomic and aesthetic, the kayak Cap Marina brings comfort and stability to the sailors.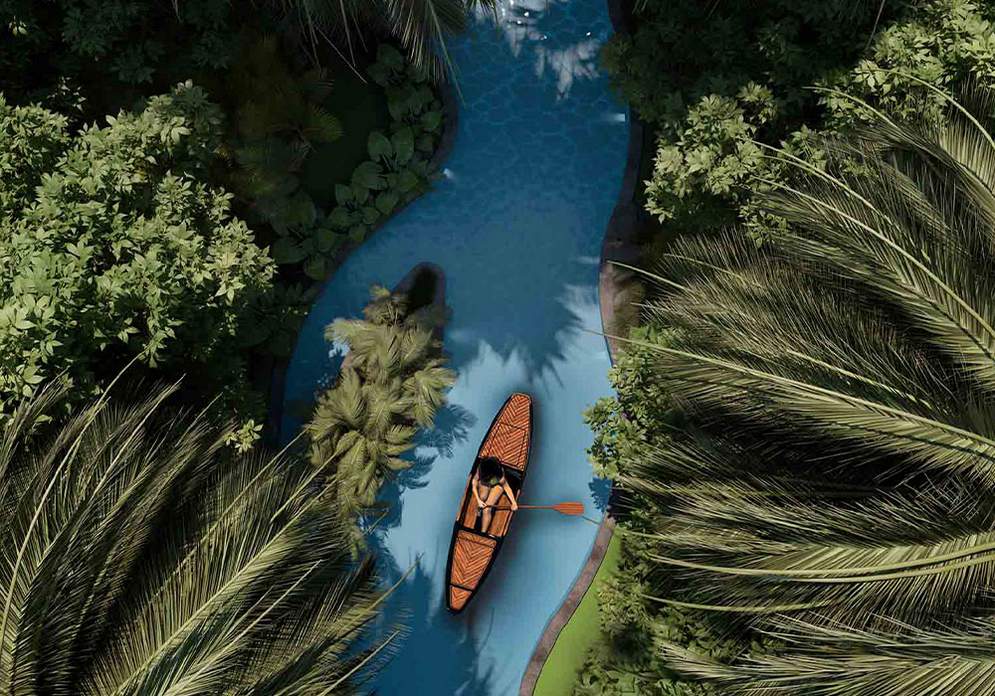 Outstanding museums
Evaco decided to integrate elements of popular culture linked to the history of  Cap Malheureux to this project. A recreational area will include two museums, one housing a rare collection of shells and the other will plunge the visitor into the historical past of the pirates and privateers who were active in Mauritian waters in the 18th century. The old Chinese shop will be renovated and turned into a museum.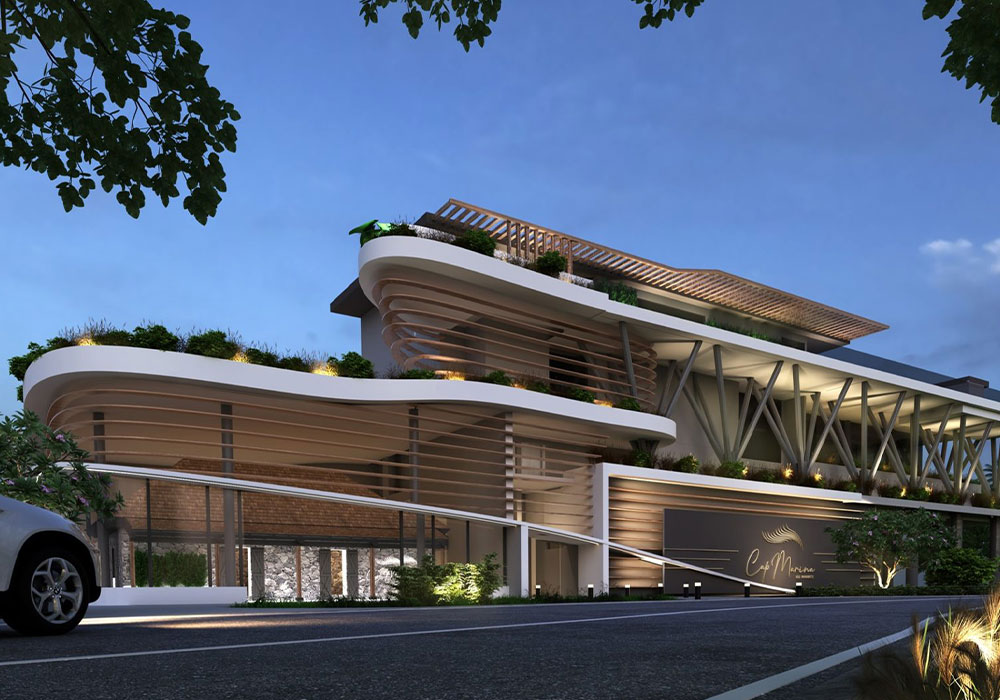 Make room for the artists  
The commercial space of Cap Marina will house a place, allowing artists to give free rein to their talent and sell their works.   
---

EVACO, a trusted real-estate developer in Mauritius   
Founded in 2001, Evaco Group has become over the years a major player in real estate development in Mauritius. The Group is specialised in up-market real-estate projects. Evaco Group's forward-thinking approach enables it to design tomorrow's living spaces today. Its expertise and solid knowledge in the real estate market is the guarantee of total confidence.   
The group will continue to be a pioneer in the luxury real estate sector. And the adventure is not about to stop!   
Luxury properties as from USD $208,194, only 50 metres from the beach