Bayview Estate are beautiful two to three-bedroom apartments located in Cap Marina, near the stunning waterfront village of Cap Malheureux. These luxury properties offer a high level of comfort that include spacious living space and large bay windows.  
Discover Cap Marina, a secure and profitable investment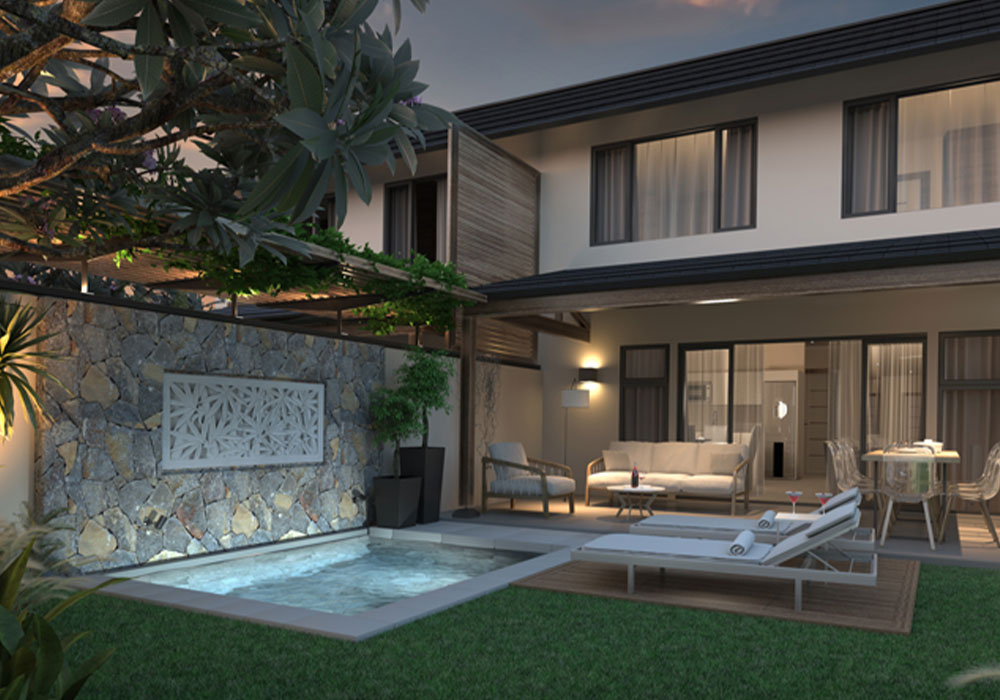 Every detail has been thought and designed with the ultimate care by the architects and guarantee excellence in terms of real estate products.  Moreover, the apartments have the advantage of being in the north of the island, one of the most touristic areas of Mauritius. 
When you buy one of our apartments, you are also entitled to exclusive advantages. The acquisition gives you access to a wide range of services and facilities. Beach Club membership, privilege card, access to VIP services and maintenance of your boat are just a few of the advantages. 
Buying a duplex in Mauritius: a safe investment!
Whether it is used as a primary or secondary residence, the apartment enables you to spend unforgettable moments in Mauritius as well as extended holidays. The purchase of such a property allows you to benefit from several tax advantages including exemption on certain taxes if you are a French citizen.
Tailor-made services
If you choose to purchase the duplex as a second home, you can rent it when you are out of the country. Our subsidiary company, Evaco Holidays, will take care of the commercial procedures and the management of your rented property.
You can earn an interesting capital gain, if you wish to sell the property. Furthermore, there is no inheritance tax in Mauritius, nor any tax on real estate capital gains.
Whatever your project is, the Evaco Group will assist and accompany you. You can rely on our expertise in real estate and related administrative procedures. Investing in Mauritius real estate by trusting us is undoubtedly a smart investment. The group will continue to be a pioneer in the luxury real estate sector. And the adventure is not about to stop! 
Contact us for more information.
Luxury properties as from USD $208,194, only 50 metres from the beach