The Japanese freighter 'MV Wakashio' ran aground near coral reefs, at Pointe d'Esny in the South-East of Mauritius on the 25 July. Since then, NGOs and volunteers are carrying out salvage operations to protect the lagoon.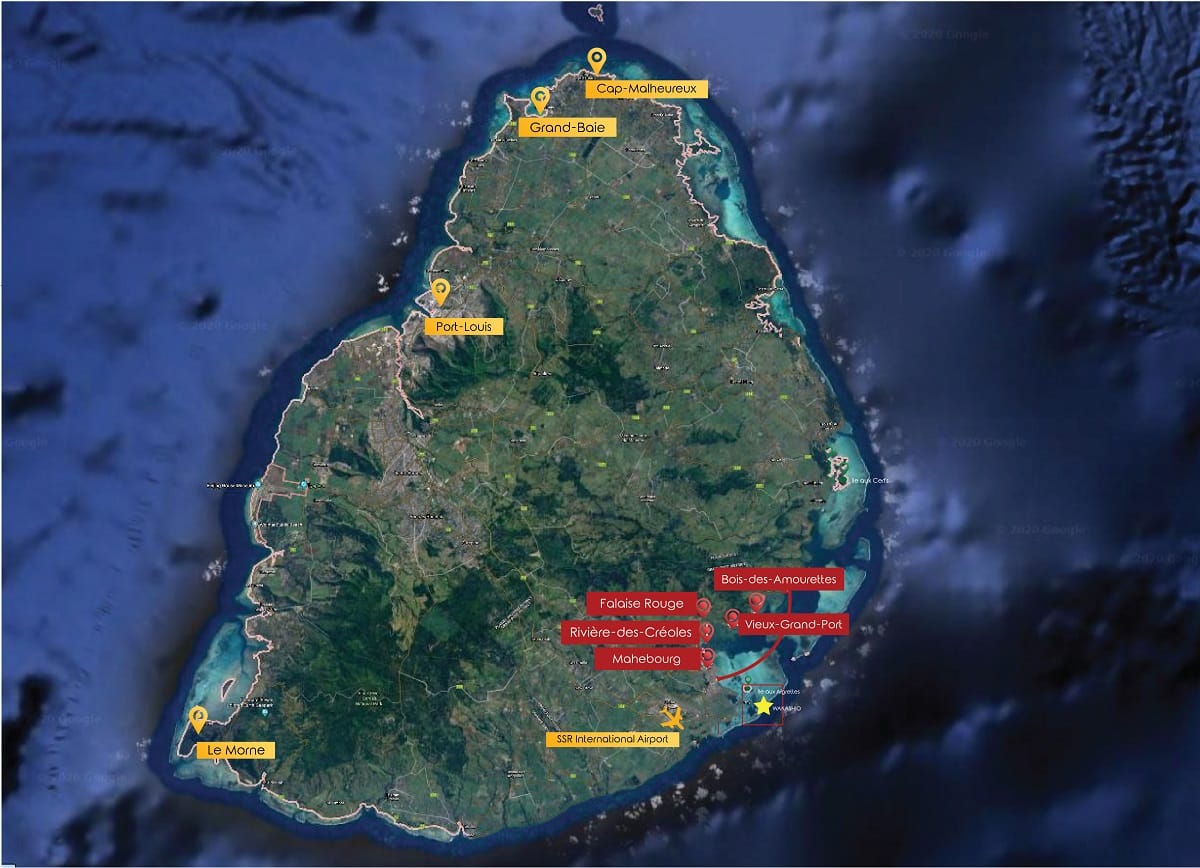 Since 25 July, the MV Wakashio has been aground near the coral reefs at Pointe d'Esny. Setting out from Singapore to reach Brazil, the fuel onboard was used only for its propulsion. Although the reasons for the wreck are yet known, the Mauritians once again showed solidarity to protect the southern coast from the oil spill.
The locals have been working hard to make absorbent barriers out of fabric sacks, recycled bottles, and straws. Others are making buoy with tights and hair, collected throughout the island, to contain the fuel. These artisanal methods have proven to be very effective. Those particles remain on the surface and have not reached the seabed yet.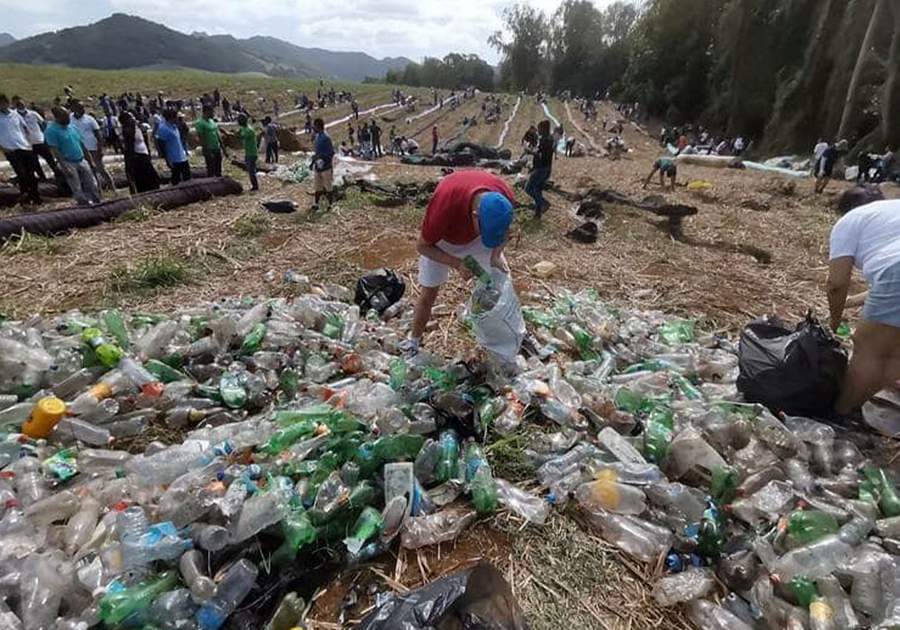 Non-governmental associations such as Eco-Sud are working hard to ensure that the fuel spilled in the lagoon does not pollute the coastline, Ile aux Aigrettes and the Blue Bay Marine Park.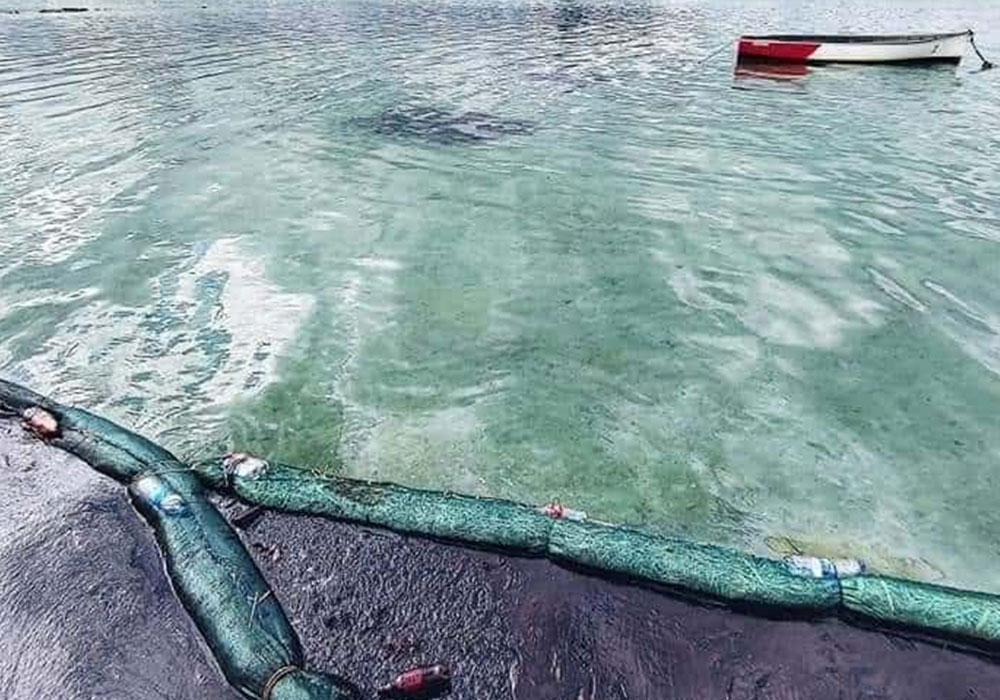 In tandem with the constant efforts of the local environmental groups and public activists, France sent assistance and equipment to pump out the fuel. The French government shipped oil containment booms, hot galvanised ballast chain & internal fibreglass rods with stainless steel brackets to empty the contents of the bulk carrier tanks.
The Evaco Group on the move
Aware of the ecological stakes involved in the wreckage of the MV Wakashio, the Evaco Group is providing financial and logistical assistance to NGOs actively fighting this environmental tragedy. Several employees lent a hand in making handcrafted buoys. The management set up an action plan to raise awareness among employees and other stakeholders. Measures are planned in the coming days to preserve our lagoon.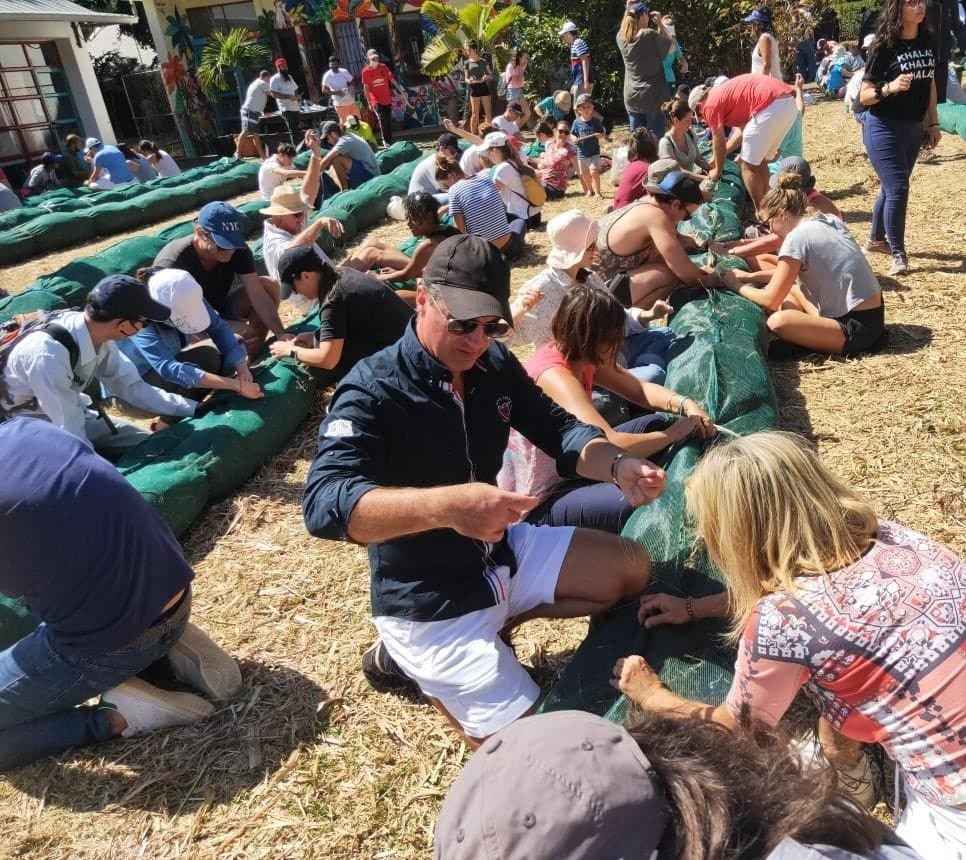 Thanks to the sustained effort of all parties involved, fuel is no longer leaking to the ocean. A substantial area of the lagoon has been cleaned, but the process continues. Le Floch Dépollution, a Breton company based in Sainte-Sève will coordinate the clean-up operations.
Two experts from the French Navy of CEPPOL, a Naval lieutenant in charge of the operation and a civil engineer, head of the technical office, will assist the volunteers on site.