Described as one of the most prominent real estate promoters in Mauritius, the Evaco Group is on a roll and will not stop there. The Group's Sales and Marketing Directo, Karen Angus, shares her thoughts on its rise to prominence.
2019 was a busy year for Evaco, notably with the launch of the Cap Marina project and Fine & Country Mauritius real estate agency. What are your thoughts on the past year?
Like all real estate operators, we had a difficult first quarter. A trend can be explained by an increasingly demanding clientele who review the different options before buying. In recent years, several projects never saw the light of day either because they were developed by inexperienced property developer while others were unable to meet the criteria for projects placed under the PDS regime. So, the homebuyers are becoming more selective.
We also noted that buyers were frustrated with the opportunities offered to them on the Mauritian real estate market. That said, if Evaco had a very good year in 2019, it is thanks to our ability to innovate. We strive to understand the needs and expectations of our clients and offer them properties that perfectly meet them. We launched Cap Marina at the end of 2019 and noticed the interest and enthusiasm from buyers for innovative and unique projects. And that is precisely what sets Cap Marina apart from other real estate projects marketed on the island.
Last year, Evaco expanded its commercial activities with the launch of the Fine & Country real estate agency. Why did you make this choice?
Owning a real estate agency was a strategic move in line with the group's expansion. Evaco, through its various subsidiaries, is involved through all the stages from design to construction and property management. Therefore, seemed quite appropriate to be involved in this project. Although we continue to work with several real estate agencies, we also wanted to acquire in-depth expertise in the field of property negotiation.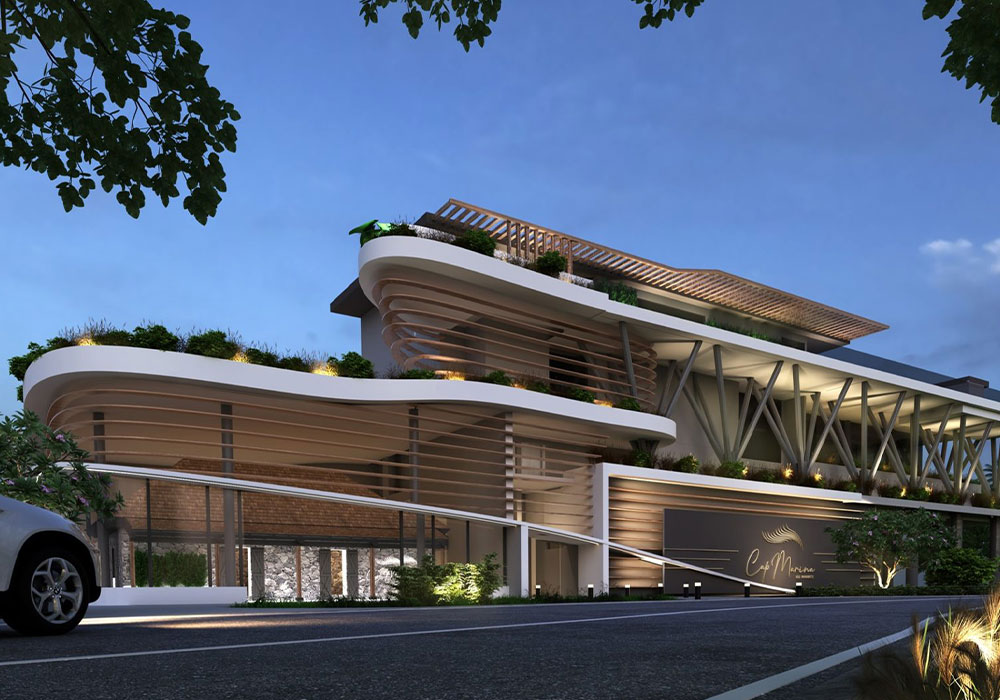 Though, there are competent real estate agencies in Mauritius, some of the actors in this field call themselves agents but have no experience and no professionalism. With Fine & Country Mauritius, we want to reassure buyers. The strength of the agency lies in the personalised support it offers to its clients. The launch of Fine & Country Mauritius has been a successful gamble. Only one year after existence, it is already profitable.
The Evaco Group has a solid reputation in the Mauritius real estate market. To what do you owe this?
Evaco has been in the business for 19 years and we have expanded our activities since then. The Group is now the leader in Mauritius real estate. With 477 properties built and under construction and 455 additional properties currently for sale, Evaco has always been able to surpass customer expectations with innovative ideas. The structure of the Group, led by Alexandre Gourel de Saint Pern, allows us to have well-structured operations and thus meet the requirements of our clients.
It should also be known that the company is comprised of nine subsidiaries, operating in different sectors: construction, architecture, logistics purchasing, real estate development, management company and rental management with Evaco Holidays. With us, the client is confident that he will be dealing with a single company capable of assisting him, from the design of his villa to the construction and rental management.
The marketing of Cap Marina was launched last November. What was the first response?
This project was a real breakthrough. We made over 100 sales in less than three months. This performance should be underlined when we know that the annual sales of PDS on the whole island are around 350. 40% of the buyers on this real estate program are Mauritians, which clearly shows that the project appeals as much to local buyers as it does to foreigners. The uniqueness of this project lies in the construction of a two-kilometre canal on the banks where villas will be built in the heart of a 22-hectare estate at Cap Malheureux.
Discover Cap Marina: an upscale water village
After having multiplied the projects in Mauritius, the Evaco group decided to focus on the international market. What prompted this decision?
I would like to make it clear that Mauritius remains a country where we will always be active. But it is true that due to its size, the Mauritian market is limited. The Evaco Group diversified its activities, has therefore decided to focus on other markets to continue its growth. For our first project outside the island's borders, we headed to Croatia where we already purchased a property. The marketing of this project will be launched at the end of this year or early next year. We have also targeted other countries in Europe. We will share more details on these projects when all the details have been completed. It is certain that our international expansion will be very important for the Group in the coming years.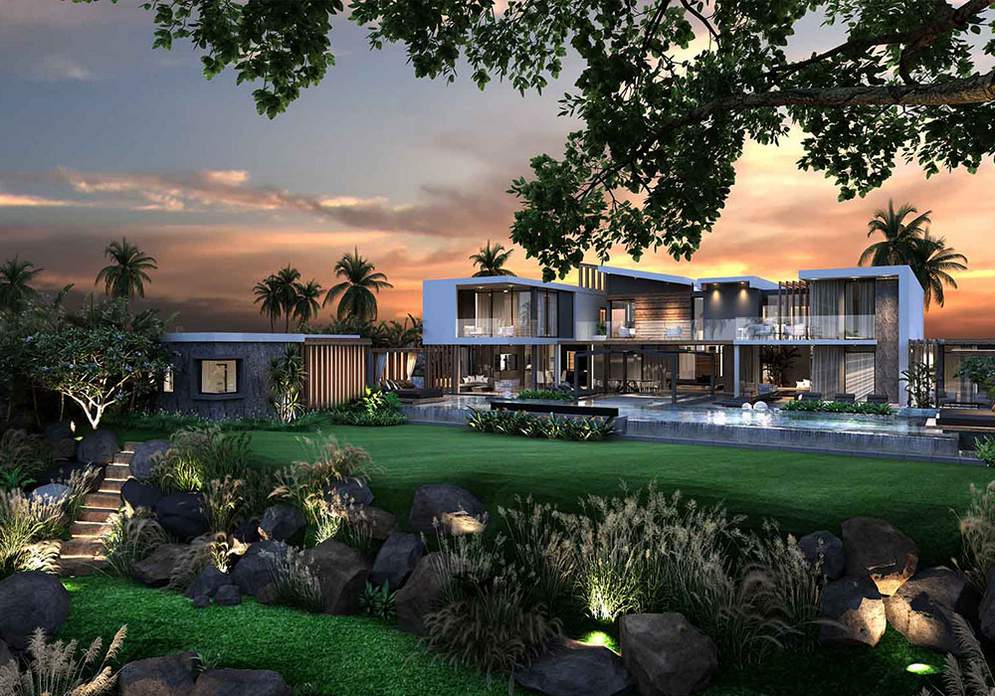 What are your plans in Mauritius in 2020?
It will be another very hectic year for Evaco with the delivery of the second phase of the Clos du Littoral. This represents about 40 residences out of the 153 that are part of this project. We have also begun construction work on Secret Villas, a unique project of its kind since it is aimed more at an investor market than a residence market. Secret villa introduces a brand new concept in the Mauritian hotel industry. Moreover, given the rapid sales of Cap Marina, we will begin the construction in mid-2020, though, it was initially planned for early 2021. Lastly, we are also working on other projects in Grand-Baie.